"I may not have the world's best job; but I'm in the running."
– New Yorker Cartoon Editor Bob Mankoff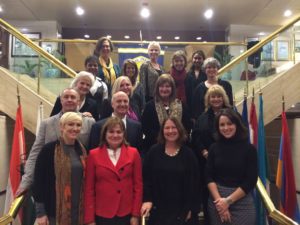 Do you already have the world's best job? Would you like to?
In this retreat we gather smart, talented entrepreneurs from around the country to do a deep dive into advancing a project of their choice.
We know how busy you are; so we promise a productive weekend where you get to focus on a priority and get informed feedback on how best to move it forward.
If you know Sam, you know you can count on her to create a "RAH" weekend – "rising tide RAISING ALL HUMANS" where everyone contributes, everyone receives, everyone connects, everyone's elevated.
Imagine how wonderful it would be to:
unplug from your schedule for a few days to get fresh perspectives, insights and recommendations from a variety of professionals.
be part of a collaborative community where you are introduced to intriguing individuals who are turning their SPECIAL-T or legacy message into a mission and movement.
clarify how you can complete your #1 goal THIS YEAR so you have something meaningful and tangible to show for 2014.
benefit from other people's best practices so you can avoid costly trial-and-terror learning and time-consuming mistakes.
create a strategic plan that helps you identify, position and monetize your unique skills and EEE – Expereince, Expertise, Epiphanies.
turn confusion about what to do next into a CONFIDENCE in yourself and a passion project you really care about.
If the above sounds good to you, join us on Sept 26-28th, 2014 for our East Coast Strategic Retreat in Washington D.C.
For more information, visit the retreat website: http://www.eventbrite.com/e/sam-horns-2014-east-coast-strategic-weekend-tickets-10117825689 or contact Events Organizer Cheri Grimm at cheri@intrigueagency.com.