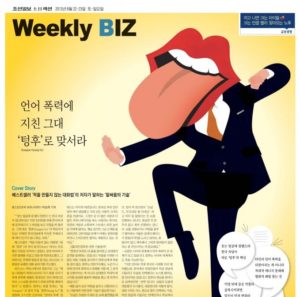 Tongue Fu!'s popularity in South Korea, where it is the number 3 business book, and its use by entities ranging from the US Embassy in London and the US Navy,  has reminded me of the fact that the need for better communication is in no way limited by borders, especially with my  recent interview in Chosun Biz.
Its use by NASA reminds me that its not even limited by planet!
One of the most important  lessons that comes to mind which can be applied globally is that, "If you make someone pay for being unpleasant, you're going to pay right along with them."  Being able to turn conflict to cooperation is something that is important internationally, and this can be done through making small changes!
Little changes, like changing 'but' to 'and', can have a big impact on your communications. Looking for little ways to improve your communication is important wherever you are in the world!
The ability restate and reframe how you communicate is an important step towards mastering Tounge Fu in any language, and don't forget, staying positive is just as important!